MBX hosts a variety of unique events each month across the globe. Events are free for MBX members and first-time guests.
We as a community believe in the abundance mentality. We are NOT an exclusive group. We believe that there is enough business for everyone! Connections are KEY! Whether you are looking for referrals, joint ventures, collaborations, self-improvement or just to hang out with really cool business professionals, we can help!
Please check our event calendar to see what's happening near you or on-line! If there are no local events near you, please consider becoming an Area Connector or referring one to us!
Here is a breakdown of the types of events:
In-person Networking Luncheons (complementary food is included)
In-person Networking Mingles (lite refreshments are included)
In-person Power Connectors Breakfast (PCB) (speed networking)
In-person Small Business Extravaganza (SBE) (expo + summit + networking)
Virtual Networking Luncheons
Virtual Networking Mingles
Virtual 1 : 1 Networking Blitz (15 one to one video meetings)
Virtual Power Connectors Breakfast (PCB) (speed networking)
Virtual Learning Experience (VLE) (training topics)
Virtual Small Business Extravaganza (SBVE) (expo + summit + networking)
Virtual Coffee Cliques®
Field Trips (optional fun events)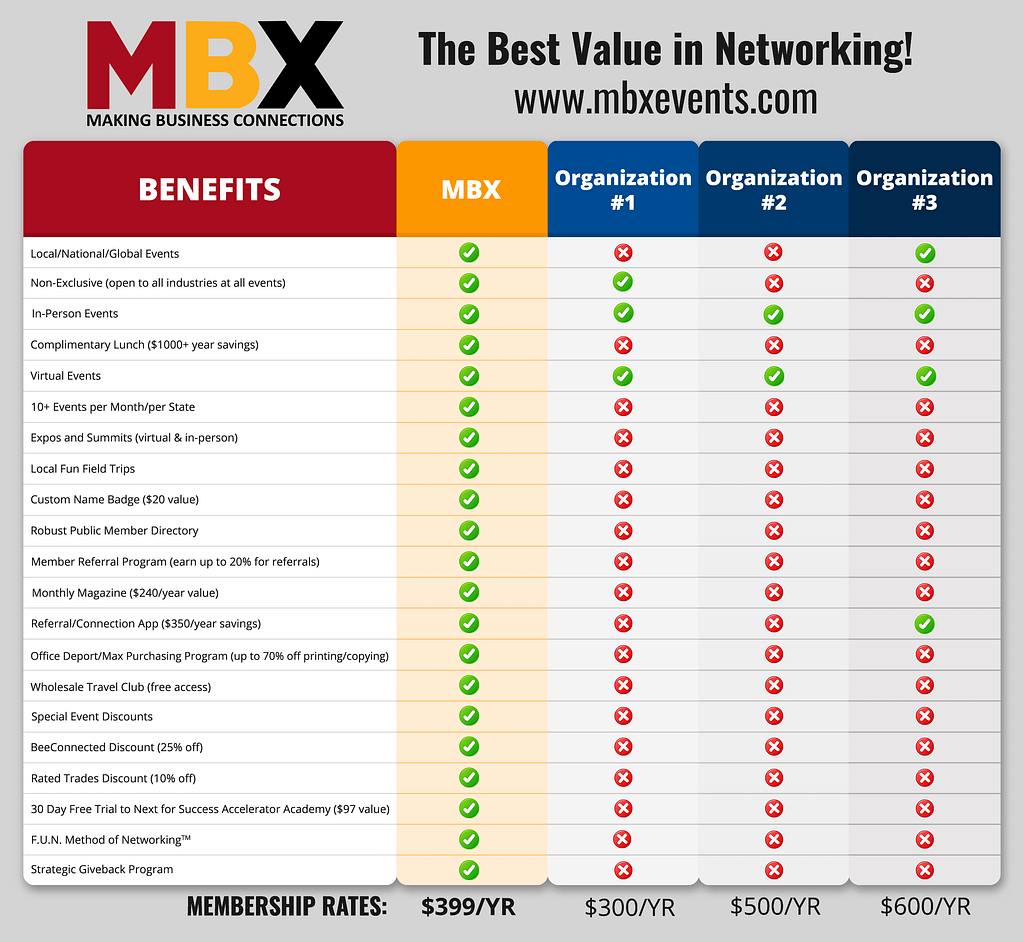 ---